Last week Emma Micheals a soon to be YA author contacted me to let me know of her soon to be published book "The Thirteenth Chime". Below I have pasted the summary and the incredibly intriguing and creepy cover. As a girl who hopes to someday be a published author as well, I am very happy for Emma Micheals and hope you will all head over to her blog to read all the up and coming news (including a giveaway) about her book. I must say I am already looking forward to it's release, I love the summary it sounds super interesting. I'm also a sucker for anything having to do with clocks, particularly fancy ones. :)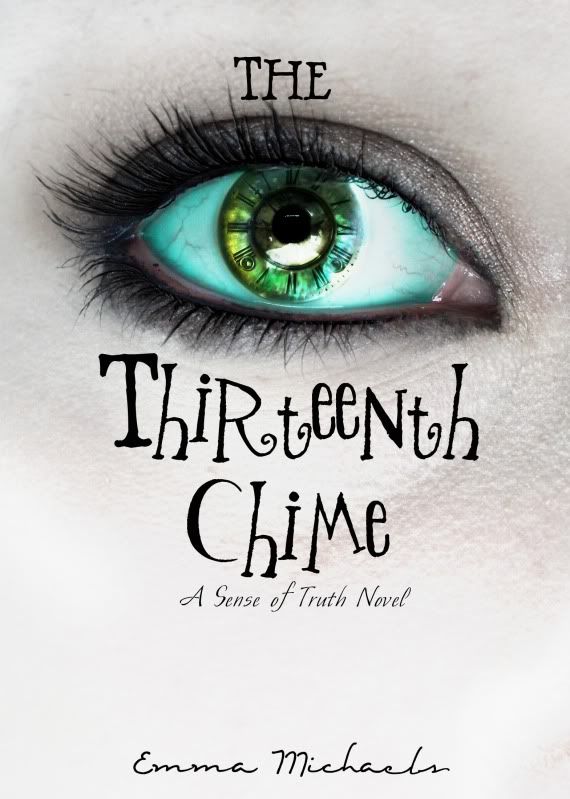 No one knew of its existence until it was removed from the attic upstairs.
In a beautiful house that overlooks the sea, an antique clock has the power to change the course of their lives.
The power the clock resonates will not only force Destiny and ex-boyfriend David on a journey into the depths of one man's mind long dead, but into the mind of a man filled with hatred and bent on revenge.
With the only clues to the nature of the clock having disappeared into the sea, Destiny and David must retrace the steps the man had taken into the darkness, before they fall prey to the trap he had set in motion over half a century ago.
Genre: Young Adult (Paranormal/ Urban Fantasy)
Available soon in all digital formats and print
for more imformation or to submit your blog for a chance to review The Thirteenth Chime e-mail Emma@EmmaMichaels.com
or
SincerelyEmmaM@yahoo.com
Also take a look at this really cool book trailer! I love the creepy music box music at the end!